How to Use Adversity to Create a Thriving Business Featuring James Kelley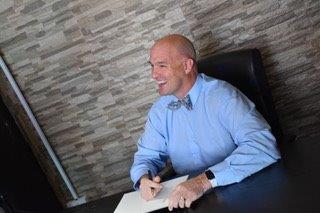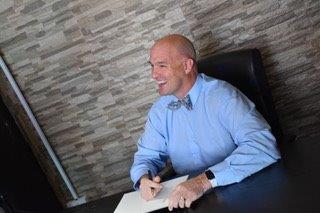 Dr. James Kelley is an author, podcast host, public speaker and professor. Whether it's on his podcast Executives After Hours or giving a keynote speech at a conference, James loves to dive deep and share stories of how and why leaders need crucible moments to be a better version of themselves.
We discuss:
Embrace the suck: thriving in moments of adversity

[1:47]

How to not overprotect children and teach them to deal with fear through controlled failure

[4:46]

Why choosing to face adversity with eyes wide open is better than taking the bitterness pill

[6:30]

Own, share and inspire – the three elements necessary to bring a positive change into an organization

[8:42]

How to go through challenging business times without laying off employees

[11:14]

Why project-based consultancy might [not] be a good revenue model

[16:30]

What and who to ask when it's time to change the direction

[18:44]

Ways to offer your product in a more consumable way

[23:33]
James' journey from a humble home in Portland, Oregon to earning his PhD and living near Dubai with his wife and four children is full of adversity. He also has a keen interest in the adversity that shapes great leaders around the world. His book The Crucible's Gift: 5 Lessons from Authentic Leaders Who Thrive in Adversity, brings a fresh perspective to leadership coaching and keynotes.
James believes that his unique journey filled with ups and downs, twists and turns, and a driving curiosity, equips him to bring great value to the world of executive leadership.
Learn more about James at https://www.drjameskelley.com/, LinkedIn, Twitter and Facebook.
Brief Description of Gift
Welcome page for your listeners
Worksheet on the course content
URL for Free Gift
https://www.drjameskelley.com/smashingtheplateau