Devi Adea: Presence Prepares You for Profits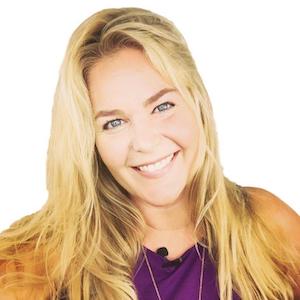 Devi Adea is a "soul-full" speaker, author, coach, and conscious business strategist.
She is the host of the top-ranked Spiritual Entrepreneur Podcast and creator of the popular Podcast on Purpose Online Academy.
We discuss:
What is a spiritual entrepreneur?

[2:04]

Mistakes people make when they want to do the right thing

[4:23]

A great intersection to start a business

[6:33]

How accountability helps to overcome fears that hold us back

[8:16]

Tools to set you up on the path of becoming a spiritual entrepreneur

[12:54]

How Devi has built stable growing revenue streams in her own business

[18:30]

Getting on a helicopter to shift your perspective

[26:57]
Devi moves entrepreneurs and leaders to embrace their soul's purpose and to share their message with the world so they can experience elevated freedom, fulfillment and results in work and life. Devi has been featured three times as an Icon of Influence at the New Media Summit, and interviews today's top podcasters and influencers on her brand-new show, Podcasters on Purpose and shares her spiritual entrepreneurial insights on Devi TV – The Podcast. (both now available on iTunes!).
Learn more about Devi at https://deviadea.com, LinkedIn, Twitter and Facebook.
Brief Description of Gift
A free software equipment and studio guide to help you get started with your podcast
URL for Free Gift