Atara Malach: Turn Guilt and Overwhelm into Successful Management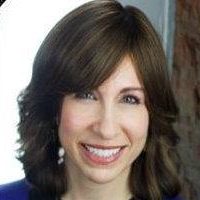 Atara Malach is a renowned parenting expert, therapist and author. Blending professional expertise with her real-life experience as a working mom raising her six children, she has developed a proven parenting system (GPS) to provide working moms with the skills and confidence they need to succeed both at home and at work.
We discuss:
Why work-life balance is a [dangerous] myth

[2:51]

The three components of love necessary to make it all work and stay present wherever you are

[5:40]

How to gain time by using a traffic light system

[7:47]

It sounds too good to be true [13:28]
Results are always the best convincers [14:55]
How to be free, comfortable and in control [17:20]
An array of choices for working parents [19:56]
How overstressed moms negatively impact workplace environments [22:52]
Atara holds several advanced degrees and is considered a pioneer in the field of parenting, by using mommy guilt as a roadmap to success instead of allowing it to frustrate the parent/child relationship. She is a dynamic keynote speaker who has served thousands of professional women around the world through lectures and online courses. Her new book is A Working Mother's GPS: A Guide to Parenting Success for The Modern Working Mom.
Learn more about Atara at www.themommyguiltexpert.com,  www.ataramalach.com, LinkedIn and Facebook.
Brief Description of Gift
The one-minute mother, sneak preview of Atara's book
URL for Free Gift
 Thank You to Our Sponsor: SiteHub