The Power of Discovery Featuring C. Lee Smith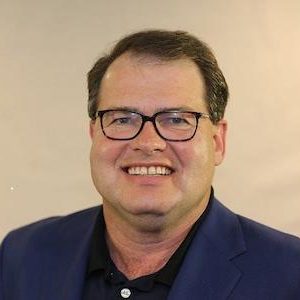 C. Lee Smith is the CEO and Founder of SalesFuel, a Columbus, Ohio-based firm that is named one of the Top 15 Sales Enablement Vendors in 2019 by Selling Power.
We discuss:
The most important, yet mistakenly perceived, skill that will help you smash the plateau

[2:24]

What the mechanics of sales really are [not]

[4:28]

The problem with destination disease

[6:30]

Recurring revenue as a tool to increase your existing client base

[8:36]

The question you should never be asking when reaching out to new clients [10:18]
How to get better insight out of your discovery conversation [12:40]
Needs analysis, or why you eat a slice of pizza when you know you should be eating a salad [14:44]
How to hire the right salesperson [15:52]
If you want recurring revenue, you need recurring value [18:09]
Why you should never estimate the power of discovery [23:27]
Lee is a Gitomer Certified Advisor, one of an elite group of professionals worldwide licensed to train and consult using the works of Jeffrey Gitomer. Uniquely geared to service the fast-changing sales landscape, Lee is one of the country's foremost experts on sales discovery and needs analysis, sales coaching, sales culture, hiring for sales, and sales management and leadership. Lee is a graduate of Ohio University and has earned a certificate in executive leadership from Cornell University.
Learn more about Lee at http://salesfuel.com/, LinkedIn, Twitter and Facebook.
Thank You to Our Sponsor: Boomer Benefits
Boomer Benefits can make Medicare easier for you. Learn more at https://boomerbenefits.com