Why You Should Consider Selling Your Business Every Year Featuring Chad Peterson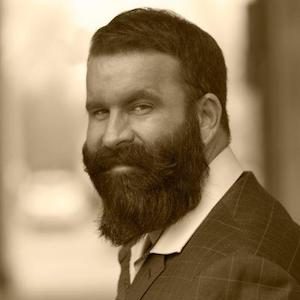 Chad Peterson is an expert business broker and the founder of Peterson Acquisitions, an award-winning M&A firm. Chad's firm handles transactions in $1 million to $25 million range, with some deals exceeding $25 million. He works with companies all over the United States and has completed international deals as well.
We discuss:
How to set yourself apart from other entrepreneurs [2:06]
What goes beyond 7,000 cold calls [3:27]
How to know if you're employable [4:44]
A mad man starting businesses from a shoestring budget [5:51]
There are builders and there are sellers [8:20]
The time to sell is when you're doing well, and not vice versa [10:32]
A small whisper from a friend [13:00]
Nobody quits working, or why retirement won't do you good [14:04]
Why business owners don't know the value of their own business [16:30]
How to make better and informed decisions when selling your business [20:43]
Peterson Acquisitions was recently named by one publication as the #1 ranked business broker in the United States. What sets Chad apart from all other business brokers is his aggressive style, work ethic and tenacity that are rooted in his humble beginnings. Chad is a self-made entrepreneur that has been in the trenches. He has started, built and sold 6 of his own businesses. Chad wrote the book "From Blue to White: A Working Man's Guide to Self-Employment". Best-selling author Scott Alexander of "Rhinoceros Success" wrote the foreword. He also wrote the book "Swinging Doors: A Guide to Selling Your Company" and is the host of the podcast: Business Brokers: Buying, Selling & Growing Businesses.
Learn more about Chad at https://petersonacquisitions.com/, LinkedIn, Twitter and Facebook.
Brief Description of Gift
Free download of Chad Peterson's Swinging Doors book
URL for Free Gift
https://petersonacquisitions.com/get-the-book/
Thank You to Our Sponsor: SiteHub