Humor Engineering Featuring Andrew Tarvin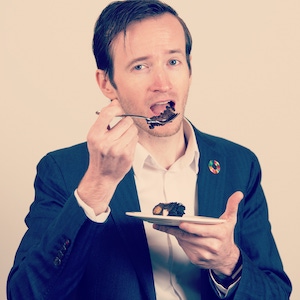 Andrew Tarvin is the Founder and CEO of Humor That Works, teaching professionals how to use humor to achieve better business results.
We discuss:
Comedy equals tragedy plus time [1:53]
Stress is not a bad thing when dealt with humor [2:41]
How engineers could be funny as well [4:00]
A humor map that helps you strategize laughter as a business tool [6:20]
How to use humor to strengthen your network [7:30]
Why it's important to understand the different styles of humor [9:23]
Curating humor breaks for greater efficiency at work [10:26]
Laughter as a way to get people on the same side together [12:49]
What tracking and rating managers' humor could improve at work [13:56]
Why you should start your town hall meetings with knock-knock jokes [17:39]
Elevating humor as a vital skill to learn [19:48]
Andrew has partnered with leading organizations including IBM, the UN, and the FBI to solve human challenges with humor solutions.
A best-selling author, Andrew has been featured in The Wall Street Journal and FastCompany, and was named a Visionary Under 40 by the P&G Alumni Network. His TEDx talk on the skill of humor has been viewed more than six million times, only half of which were his mother.
Learn more about Andrew at https://www.humorthatworks.com.
Brief Description of Gift
A 7-day humor challenge
URL for Free Gift
https://www.humorthatworks.com
Thank You to Our Sponsor: SiteHub