Creating Content That Generates Leads Featuring Pierre-Nicolas Schwab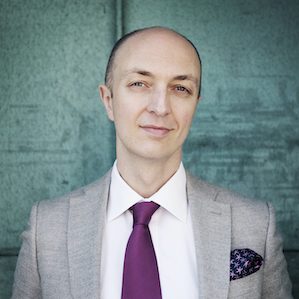 Dr. Pierre-Nicolas Schwab is the founder of market research agency IntoTheMinds. He has carried out more than 100 assignments in various industries (retail, telecom, e- and m-commerce, media, IT, banking, etc.), combining his passion for data and qualitative methods to better understand customers' behaviors.
We discuss:
An engineer's passion for marketing [2:12]
The signs that show you whether a client is a good candidate for you [4:31]
The discipline you need so that clients start coming to you [7:27]
A long-term effort for turning content into the right kind of awareness [9:44]
The things that Google likes you to do [11:47]
The ways in which content can be beneficial to get through rough times [13:26]
Why [and how] you should keep on investing time, effort or money in content creation during a tough period [15:54]
It's easier to navigate a smaller ship through bad weather [17:25]
Pierre-Nicolas was the manager in charge of Big Data for Belgium public broadcaster from 2015 until 2019. He served as Chairman of the Big Data Initiative (BDI) of the European Broadcasting Union from 2016 until 2019.
Pierre-Nicolas holds a MSc in material science, an MBA in strategy and a PhD in quantitative marketing.
Learn more about Pierre-Nicolas at www.intotheminds.com.
Thank You to Our Sponsor: SiteHub