Business Success as a Fundraising Consultant Featuring Laurence Pagnoni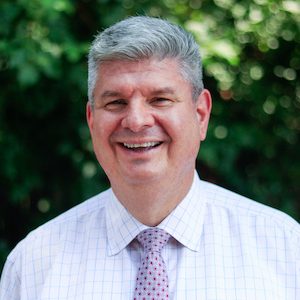 Laurence was recently introduced at an Association of Fundraising Professional meeting as, "Our Fundraising Guru." The fundraising dilemmas of nonprofits consume his thoughts each and every day, and he writes about them offering real world solutions: books, white papers, training videos, and his weekly free blog post.
We discuss:
Why fundraising resources often aren't deep enough [3:42]
How non-profits could get to know their donors better [6:15]
Pay it forward: a career commitment to public education [7:28]
Half a dozen ways to get overhead cost paid for [9:30]
Laurence's magic of being a consultant [11:10]
Relief plans for organizational adaptability [14:22]
How are you indispensable to your clients? [17:54]
The merits of having consultants employed on a short-term basis [20:23]
The next generation of fundraisers [21:31]
Laurence has served as the executive director of three nonprofits. He has been a faculty member of the New York University Heyman Center for Philanthropy and Fundraising, and has coached groups of nonprofit executive directors at New Jersey's Rutgers Business School's Institute for Ethical Leadership. He writes, teach and consults in order to help advance the nonprofit's fundraising program. Celebrating 25 years as a member of the Association of Fundraising Professionals (AFP), he has served on their Planning Committee for Fundraising Day in New York City. He earned three graduate degrees all related to public service. He teaches workshops and offers webinars on fundraising all over the country, across Europe and SE Asia. In response to CV19, he launched special webinars called Our Time to Shine which draw upwards of 500 attendees.
Learn more about Laurence at http://www.lapafundraising.com and www.laurencepagnoni.org.
Brief Description of Gift
A 30-minute free phone consultation about fundraising if you are staff or board member of a nonprofit
URL for Free Gift
www.lapafundraising.com/contact
Thank You to Our Sponsor: SiteHub