What it Takes to Succeed as an Entrepreneur Featuring Dave Lukas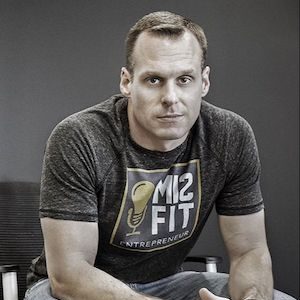 Dave Lukas is a serial entrepreneur, best-selling author, investor, and Founder of the Misfit Entrepreneur Podcast. His companies have been on the Entrepreneur 365 and INC 5000 List 7 times and currently do business in over 50 countries.
We discuss:
Dave Lukas is the author of the amazon best-seller "The Ten Year Career, The Fast Track to Retiring Young, Wealthy and Fulfilled." Dave founded the Misfit Entrepreneur, a weekly podcast devoted to giving the audience incredibly useful and unique insight from the world's top entrepreneurs and highest performers. Dave is also the co-founder of the GROW.THRIVE.REVIVE event and an accomplished investor in real estate and stock investing. Through his 12 Minute Trading System, Dave has mentored, educated, and trained thousands of students worldwide on how to create income from the stock market.
Learn more about Dave at www.MisfitEntrepreneur.com and www.12MinuteTrading.com.