Building Your Business Following a Debilitating Job Featuring Geri Mazur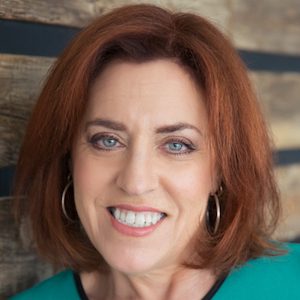 Geri Mazur has been a marketer and brand strategist for more than 30 years. During her corporate career she worked with clients as diverse as Pfizer, Purdue Chicken and Princess Cruises.
We discuss:
The person who figures out the little piece of the puzzle [2:57]
You never know how good you are at something until you start doing it [4:27]
The emerging and encompassing role of the planner [6:46]
How the best job you ever had could turn into the worst job you ever had [9:31]
The alternative path to working with Fortune 500 companies [11:10]
If you're not passionate about it, you cannot sell it [18:22]
Life is easier when you have recurring revenue [22:57]
Today, Geri's focus is on emerging and mid-size businesses and her practice ranges from marketing coaching of solopreneurs to providing CMO services to larger organizations. With experience in many diverse categories over the course of her career her practice is industry agnostic.
Good marketing is a process that can be applied successfully to any business. That's because the basis for marketing is understanding of the customer. If you know what your customer wants, then you can figure out where your product or service fits into their lives.
Learn more about Geri at http://www.gerimazurmarketing.com and LinkedIn.
Brief Description of Gift
Free 30-minute consultation or download Five Steps to Creating Your Brand
URL for Free Gift
http://www.gerimazurmarketing.com
Thank You to Our Sponsor: KazSource
Build connections with your audience through amazing content marketing