Finding Strength By Needing People With Vivek Tiwary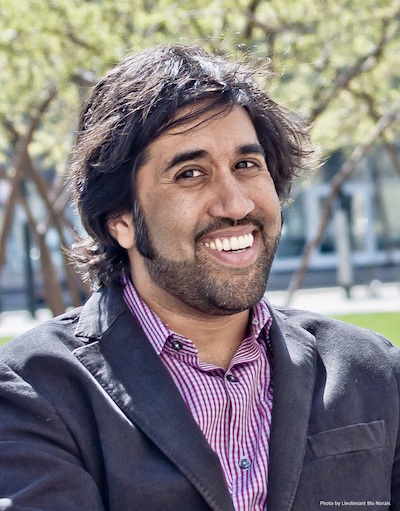 Entertainment entrepreneur, Broadway producer, and The Fifth Beatle creator says he's happiest (and most successful) when part of a dynamic collaboration. During his second appearing on Smashing the Plateau, Vivek Tiwary talks about building masterpieces through supportive relationships and the power of asking for help.
Topics include…
How Brian Epstein became Vivek's mentor even though they never met.
Why fear and desperation feed into the coaching phenomenon.
What it took to get Raisin In The Sun off the ground (and how that applies to businesses of all kinds).
Vivek J. Tiwary is a #1 New York Times bestselling author, a Tony Award-winning Broadway producer, and the founder of the multi-platform arts and entertainment company Tiwary Entertainment Group. Vivek's graphic novel The Fifth Beatle: The Brian Epstein Story, based on the untold life story of Beatles' manager Brian Epstein, received worldwide critical acclaim and won a number of prestigious literary awards. On Broadway, Vivek's productions have won a combined 25 Tony Awards and over 44 Tony nominations. They include such groundbreaking work as Green Day's American Idiot, A Raisin In The Sun, and Mel Brooks' The Producers. Vivek is currently working with Alanis Morissette and Pulitzer and Tony Award-winner Tom Kitt to adapt Morissette's breakthrough album Jagged Little Pill for Broadway.
Learn more about Vivek at Twitter and LinkedIn.
Facebook
Twitter
LinkedIn
0Shares