STP013: The Advantage of Being Anonymous with David Zweig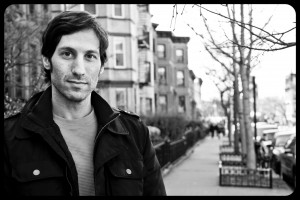 David Zweig is convinced that today's constant focus on self-promotion is killing productivity and creativity. In his book Invisibles (Penguin) and on this episode of "Smashing the Plateau," Zweig discusses how staying in the shadows is an oft overlooked common denominator in the success strategies of many of the world's most prominent people.
Topics include…
How to get noticed without overtly seeking attention
The real reason your marketing isn't working for you
The quiet power of listening
What happens when you give people their space
Pursuing collaboration, not competition
David Zweig is an author, lecturer, and musician. His most recent book Invisibles: The Power of Anonymous Work in an Age of Relentless Self-Promotion is an ode to the voiceless engines of progress in business and a guide for business owners looking to uncover the people who can most help them achieve success.
Facebook
Twitter
LinkedIn
0Shares