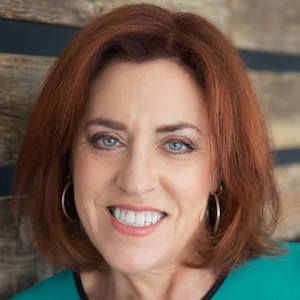 Geri Mazur is an award winning brand and marketing strategist. Before starting Geri Mazur Marketing, she was Executive Vice President, Director of Strategic Planning at Saatchi and Saatchi.
We discuss:
When the best marketing happens [2:00]
The worst thing you can do in an economic downturn [5:30]
How great disruptions breathe new opportunities [8:45]
What awaits you at the end of the hell [11:50]
The most important input in any communications campaign [13:30]
How to figure out where to invest money in outside resources to gain the most right now [16:58]
A trade-off between money and your own energy [20:52]
Over her career Geri worked with many Fortune 500 companies in many different product categories, ranging from Purdue Chickens, to Princess Cruises to Pfizer Pharmaceuticals. Today Geri works exclusively with smaller companies helping them tackle today's complicated marketing environment.
Learn more about Geri at www.gerimazurmarketing.com and LinkedIn.
Brief Description of Gift
Free access to Introduction to Marketing webinar
URL for Free Gift