From Corporate Marketing Professional to Certified Empowerment Coach Featuring Stéphanie Virchaux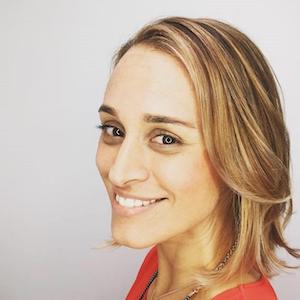 Stéphanie Virchaux is an ICF Certified Empowerment Coach, Motivational Speaker, Energy Healer and founder of SV Empowerment, LLC.
We discuss:
When your gut is telling you something has to change [2:31]
The conflict between intuition versus external fears [4:45]
The process of discovering yourself [6:26]
Why you should redefine what success means to you before starting your own business [8:31]
Being successful but not fulfilled [10:14]
A formula for a disaster [12:45]
Coaching and outside coaching tools to make it or break it [14:13]
Your zone of genius: how to go in when you're stretched out too thin, scattered and burnt out [18:00]
The way to find what lights you up [22:34]
After working over a decade as a marketer for global beauty companies such as L'Oréal, Stéphanie realized that she was no longer fulfilled in her career. She decided to embark on a self-discovery journey to discover her purpose. That path led her to learn about coaching and in the process, she discovered her own purpose: be a coach with a mission to partner with ambitious high-performers and provide empowerment towards the discovery of self-fulfillment.
Learn more about Stéphanie at http://www.stephanievirchaux.com, LinkedIn and Facebook.
Brief Description of Gift
Download The Ultimate Self-Care Toolkit to start working with crystals in your corporate life
URL for Free Gift
https://www.stephanievirchaux.com/
Thank You to Our Sponsor: KazSource
Build connections with your audience through amazing content marketing