How to Communicate Your Transition Featuring Joan Rodman Smoller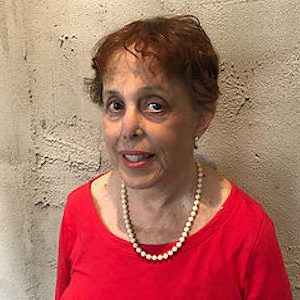 Dr. Joan Rodman Smoller met a guy named Ben, on a park bench, who was looking to make a career transition from contracting to diplomacy. She wrote his resume and cover letter. In a month, he had a job in Washington.
We discuss:
An internship at 70: Shaping programs for successful transitions [2:13]
How to overcome the challenge of being alone on your entrepreneurship journey [4:00]
Why you shouldn't be writing your story yourself [5:54]
Getting the right language for a particular audience through a concierge caring treatment [9:49]
Writing that raises hundreds of thousands of dollars [13:34]
What is at the core that makes writing effective [14:44]
Why you have to be short and powerful in today's world [15:50]
The power of a piece of article for helping disfigured children [17:50]
Things you might need to consider when going through a career transition [20:15]
Her article about disfigured children for Redbook Magazine led to a nationwide support group for these children. Her tutoring on college application essays for a boy with ADHD and Aspergers got him into 4 colleges. Her editing on a white paper gained her client a promotion. Formerly an NYU Associate Professor and Director of an NYU Writing Program and a program for adults developing careers, as well as a teacher at the LaGuardia High School for Music, Art and the Performing Arts, she now uses her results-driven writing and editorial skills to help others achieve their goals!
Learn more about Joan at www.resumedoc.com.
Brief Description of Gift
A 30-minute free consultation by phone or email
URL for free gift
Call 9172826868 or go to www.resumedoc.com or send an email to rsmejsr@gmail.com