Command Your Brand Featuring Jeremy Ryan Slate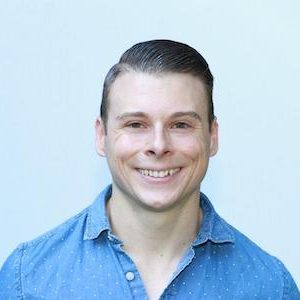 Jeremy Slate is the founder of the Create Your Own Life Podcast, which studies the highest performers in the world.
We discuss:
The perks of being married to the expert [2:54]
The small pond strategy [4:16]
Where people most often go wrong when trying to get known [9:24]
How to play the PR game with the right people [11:30]
The importance of stats in getting you paid [14:37]
Building up trust and likeability through content creation [16:45]
Why obscurity is your biggest enemy [18:32]
Jeremy studied literature at Oxford University. He specializes in using podcasting and new media to create celebrity and was ranked #1 in iTunes New and #78 in the iTunes top 100. He was named the #1 Podcast to Listen to by Inc. Magazine in 2019, as well as being named a Top Influencer by Forbes.
After his success in podcasting, Jeremy Slate and his wife, Brielle Slate, founded Command Your Brand to help entrepreneurs get their message out by appearing as guests on podcasts.
Learn more about Jeremy at http://www.commandyourbrand.media, LinkedIn, Twitter and Facebook.
Brief Description of Gift
White paper, "The 7 Reasons No One Knows You"
URL for Free Gift
www.commandyourbrand.media/7reasons
Thank You to Our Sponsor: SiteHub