Creating Opportunities that are Grounded in Your Principles Featuring Merritt Minnemeyer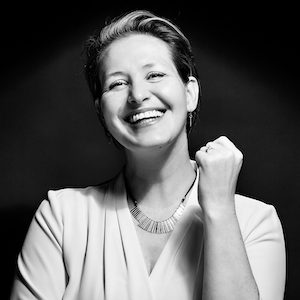 Merritt Minnemeyer, ACC, CPC, ELI-MP, is the Founder of Master of One Coaching, which serves visionary founders transforming into powerful leaders of purpose-driven movements.
We discuss:
Choose well, choose wisely, choose love [2:01]
A guiding principle that creates a third option [12:25]
Walking the walk of social entrepreneurship [14:25]
How to turn around an employee's mind and get them invested in the longevity of the company [18:39]
Freedom to fail as a way to navigate a transition [20:24]
Merritt is a highly trained coach and speaker who employs 20 years in business, education, social justice, and the arts to create high-touch leadership programs for every client. Passionate about social entrepreneurship, Merritt is committed to contributing to the health, wealth, and harmony of the world. She shares her life with her remarkable husband, their three vibrant boys, and a menagerie of critters.
Learn more about Merritt at www.masterofonecoaching.com.
Brief Description of Gift
A free seven-day leadership journal
A 10 % affiliate fee commission for anybody who refers a client to Merritt
URL for Free Gift