Consistent Daily Success = Revenue Success Featuring Dan Greenwald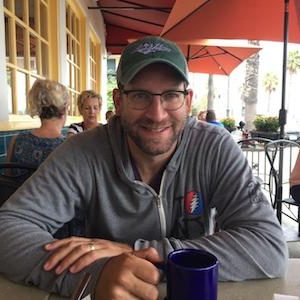 Daniel Greenwald is the Founder and Chief Strategist of Thirty Ten Zero. He has been a teacher, administrator, entrepreneur, and connector for over 18 years. Pipeline Alliance is the culmination of his many experiences across industries.
We discuss:
How being really angry could take you on a lifetime mission

[1:45]

An everyday methodology that takes the best of two worlds to make the best you can be

[5:50]

Life is short and why that may get you more customers

[9:33]

How your morning routine could help you keep the lights on

[13:09]

Daniel's power plan that guarantees him recurring revenue

[17:08]

What happens when the unexpected crops up?

[20:11]

A community driven to make the most out of life

[23:57]
Dan started his career as a teacher in New York City public schools and quickly rose through the ranks. As an administrator at the Rodeph Sholom School, he helped build the middle school.  To compensate his teacher's salary, Dan dove into business. He co-founded Workforce Engine and was the Regional Director at Achieve3000, where he helped grow a literacy tech tool throughout New York.
Dan has a B.A. from Boston University and an M.A. from Teachers College Columbia University with a focus in curriculum design. His longtime passion to understand how people learn and what motivates them to change was sparked by a childhood stutter. Dan lives in New York City with his wife and two boys.
Learn more about Daniel at https://www.thirtytenzero.com, LinkedIn and Twitter.