From Personal Trauma to High Performance Featuring Jarrod Castillo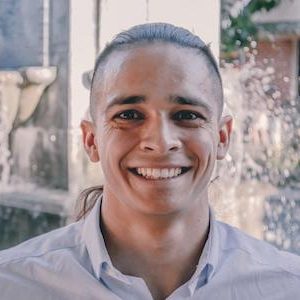 Jarrod Castillo is a youth high-performance coach and mindset coach and he is on a mission to be the leader of the next generation of leaders. His intention is to be a hope and guiding light for aspiring youth transitioning into the next stages of life.
We discuss:
When it rains it pours [2:17]
We are [not] just grown-up children [6:14]
How to make it through the battle of life [8:15]
The importance of movement for overcoming challenges [13:09]
Why good clients are hungry to change [14:58]
The myth of balance [18:15]
It is as challenging as we make it [20:36]
Learn more about Jarrod at www.linktr.ee/wolf.castillo.
Brief Description of Gift
A free 30-minute breakthrough session
URL for Free Gift
Thank You to Our Sponsor: SiteHub
Join a free weekly group coaching call with Sean McKay, the CEO of SiteHub
Facebook
Twitter
LinkedIn
0Shares