Getting Over the "Ick" of Selling Featuring Dr. Cindy McGovern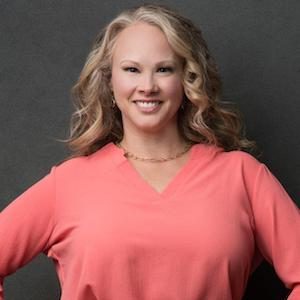 Known far and wide as "Dr. Cindy," the First Lady of Sales, she is an expert in the areas of sales. She helps people get over the "Ick" of selling and use the skills of sales professionals to get what they want and deserve at work and in life.
We discuss:
A skillset that's been within you all your life [2:49]
The time that you got your teacher to accept a late assignment [4:59]
Walking commercials that can say why you are amazing [7:24]
The flipside of pitching your product to a business prospect [9:50]
How to ask for what you want when the chance does arrive [12:02]
The difference between asking someone for referral and asking a prospect for business [13:22]
The magic in the follow-up of sales [15:35]
Sometimes the gift is not just another referral [17:37]
How to craft a sales process that's authentic to you [18:33]
Dr. Cindy is the author of the Wall Street Journal Best Seller, Every Job is a Sales Job: How to Use the Art of Selling to Win at Work, and as a popular and an inspiring speaker. As the CEO of Orange Leaf Consulting, her team works with companies and entrepreneurs to grow their business.
Learn more about Dr. Cindy at https://drcindy.com/, LinkedIn, Twitter and Facebook.
Brief Description of Gift
A bonus chapter on personal branding as well as a tip sheet for sales
URL for Free Gift
Go to https://drcindy.com/ and enter "SMASHING " in the promo code area, or message Dr. Cindy on social media.
Thank You to Our Sponsor: SiteHub