How Jared Nichols Built His Business to Support the Future He Envisions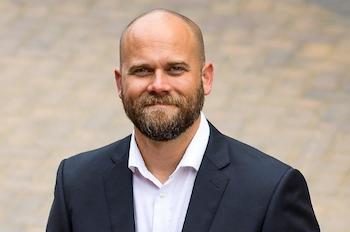 Jared Nichols is a futurist, advisor, and faculty member at the University of Tennessee's Haslam College of Business in Graduate and Executive Education. He is the founder of The Foresight Academy where he teaches leaders, teams, and individuals how to think like futurists so they can create the best future possible, for themselves and the people they serve.
We discuss:
What risks are at stake if we don't become aware of the unseen forces in the world [2:20]
How to challenge the narratives and start working for what you really want [7:50]
Three skills to break free from living by somebody else's idea [9:18]
Why more people need to know how to think like futurists [13:49]
How to create a financially viable and powerful learning experience that is accessible to various groups of people [19:47]
Jared holds a Master's Degree in Strategic Foresight, and is sought out by leaders, organizations, and entrepreneurs to help them identify how emerging trends in technology, media, business, and public policy may fundamentally change society and shape the future.
Learn more about Jared at http://www.thenewfuturist.com, LinkedIn, Twitter and Facebook.
Brief Description of Gift
Free digital copy of my latest book, "The 3 Skills You Must Have to Create the Future You Want to See."
URL for Free Gift
https://www.theforesightacademy.com/p/free-3-skills-book-offer
Facebook
Twitter
LinkedIn
0Shares