How Cynthia Kay Built Strong Relationships and Recurring Revenue in Her Media Production Company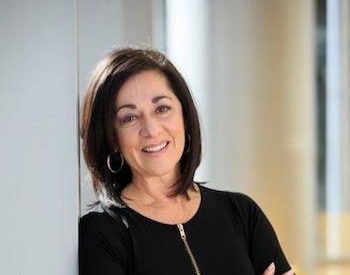 Cynthia Kay founded Cynthia Kay and Company media production which produces high-quality communications for organizations from the Fortune Global 100 to small business.
We discuss:
Becoming a thriving company that values the importance of communication [2:22]
Why you should stop typing [6:10]
What causes mistakes in communication and how to avoid them [9:21]
What is better than being in a bubble for small expertise-based businesses [13:30]
What it takes to know what's coming up and push the customer to get involved in [16:32]
How to avoid the feast and famine cycle and generate recurring revenue flow [19:39]
A graduate of Michigan State University, Cynthia holds a Masters in Communications from Western Michigan University. She is the Past Board Chair of the Small Business Association of Michigan (SBAM) and is the 2018 Board Chair of the National Small Business Association (NSBA). Cynthia and the company have been honored with many awards. She has been named One of West Michigan's 50 Most Influential Women 5 times.
Cynthia has authored several books including Small Business for Big Thinkers: Unconventional Strategies to Connect With and Win Big Business. She has written for the Washington Post, has been featured in Time Magazine, Entrepreneur Magazine's Ask the Expert and on NPR. Cynthia also testified on behalf of NSBA before the House Committee on Small Business Hearing.
Learn more about Cynthia at http://www.thinkck.com, LinkedIn, Twitter and Facebook.
Brief Description of Gift
Assessment of presentation and media skills; free coaching via Skype
URL for Free Gift
Facebook
Twitter
LinkedIn
2Shares