How To Create The Success You've Always Wanted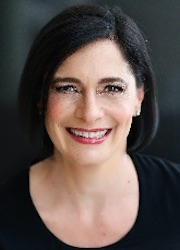 In spite of all the naysayers, renowned coach and public speaker Ivy Slater managed to start two successful businesses while also raising a family. Today she reveals how entrepreneurs from every walk of life can push past the opposition to create their own success stories. She also shares the biggest aha moment of her career, and discusses the importance of believing in your goals and building personal connections.
We discuss…
Why self-doubt is normal (and how to overcome it)
The importance of positive language
Building a team that goes the distance together
Having a daily gratitude practice
Ivy Slater is the CEO of Slater Success Coaching, where she works with smart and ambitious female entrepreneurs to design profitable service-based businesses. For the past 10 years, Ivy has worked with hundreds of entrepreneurs, helping them step into value as leaders in business and create their desired lifestyle. She was also the owner of the 7-figure printing business, Slater Graphics, where she made a positive impact in the industry by creating a niche market for women buyers. As a nationally recognized speaker, trainer and author, Ivy has been featured on stages across the country. She is a wife of 30 years, and a mother of two adult children.
Learn more about Ivy at slatersuccesscoaching.com/roi, LinkedIn and Twitter.
Facebook
Twitter
LinkedIn
0Shares