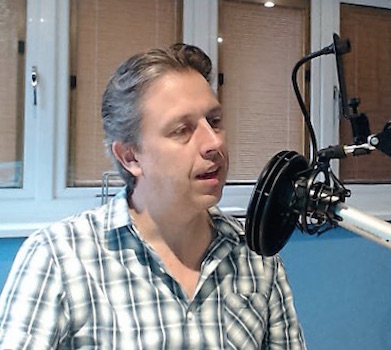 David Ralph is the host of the megahit podcast Join Up Dots. With over 4 million downloads in 178 countries, he's solidified his status as one the biggest stars in podcasting. David also teaches other entrepreneurs how to develop content that resonates with audiences and accelerates their businesses. Today he tells us how to run a successful enterprise in new media, talks about taking down mental barriers, and shows us how to become better – and more excited – versions of ourselves.
Topics include:
How to define – and accept – who you are
Constant study, and listening with fresh ears
Old media vs. new media
Why you're not a master of all trades (and why that's a good thing)
David Ralph is the host of the top ranked online show Join Up Dots, where in each episode he takes his guests on a journey of discovery following the words of the late Steve Jobs. From birth to today and back again, David joins up the dots of his guests' lives, highlighting their failures and successes (with more than a few laughs in between). He also leads them to his time travel section "The Sermon On The Mic," where they have the chance to speak to their younger selves and share the advice they have gained. This is a hugely powerful and inspirational show that has gained a massive audience with its fun and quirky style that is fresh, unique and inspiring. David is also an ex-corporate trainer, with a wife, five kids, a grandson, a cat, and a snail (that might actually be dead already…who can tell?).
Learn more about David at LinkedIn and iTunes.
Facebook
Twitter
LinkedIn
0Shares