How to Use Hype When You Hate Self-Promotion Featuring Michael F. Schein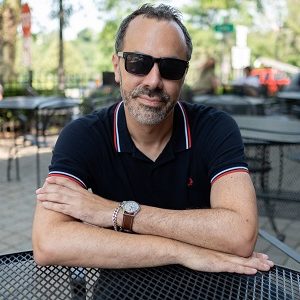 Michael F. Schein is the founder and president of MicroFame Media, a marketing agency that specializes in making idea-based companies famous in their fields.
We discuss:
What marketing is really all about [3:53]

The Hype man: reverse-engineering as a way to make people take an action [8:22]

Milk before meat [10:13]
Hustle, hustle, hustle [13:50]
If only people saw how good your product is [15:57]
What makes negative hype artists so good at what they do [19:55]
Why you need to make sure you don't gravitate only toward people like you [23:33]
He is also the author of The Hype Handbook: 12 Indispensable Success Secrets from the World's Greatest Propagandists, Self-Promoters, Cult Leaders, Mischief Makers, and Boundary Breakers, published by McGraw Hill, that will appear everywhere books are sold on January 12, 2021.
Learn more about Michael at www.microfamemedia.com, www.michaelfschein.com and TheHypeHandbook.