Improve Your Influence Featuring Stacey Hanke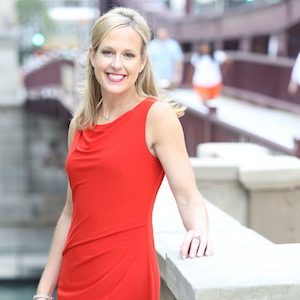 Stacey Hanke is author of the book "Influence Redefined: Be the Leader You Were Meant to Be, Monday to Monday". She has trained and presented to thousands to rid business leaders of bad body language habits and to choose words wisely. She's worked with leaders at FedEx, Nationwide, Boeing and Oracle. She is a Certified Speaking Professional – a valuable accreditation earned by less than 10% of speakers worldwide.
We discuss:
Why most people believe they're more influential than they really are [1:56]

How to understand how influential you really are [3:27]

The importance of silent observers for getting an honest feedback [7:20]

The gift you don't want to receive [9:06]

The best way to grow and develop for free [10:50]
The three key drivers of influence [12:07]
The true test of a leader's influence [14:19]
How consultants and coaches can achieve an athlete's level of awareness [16:15]
The big step is momentum and repetition [20:01]
The video camera doesn't lie [22:46]
Learn more about Stacey at https://staceyhankeinc.com/, https://www.linkedin.com/in/staceyhanke/, and YouTube.