Innovating The Healthcare System With Paul Elmslie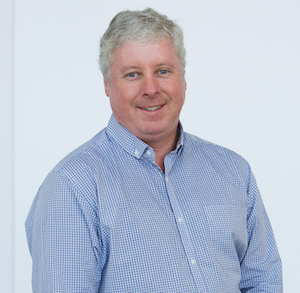 "We sought about to change the way patients could access and diagnosis skin cancer care in Australia."
Paul Elmslie sought out to create low cost and quick action centers for skin cancer patients in Australia and succeeded. He discusses how his company fought through adversity to make a difference, how it positively impacted patients and the healthcare system, and how he now manages a global business.
In this episode, you'll discover:
Why believing in your purpose will help you innovate around established systems.
How to overcome political barriers and obstacles.
How to navigate through critical shift points in order to make change.
Why education and international events are important for innovation.
How to navigate the healthcare industry in multiple countries.
What a culture book is and why it's important.
What it takes to manage a team located across numerous countries.
Paul has almost 20 years work experience with a focus on skin cancer. He was a pioneer of the original sub-specialized skin cancer business model and has established 18 clinics between 1999 and 2006 in Australia. He also owns the Redcliffe Skin Cancer Centre, a highly respected referral center and training facility in Queensland, Australia.
In 2006, Paul founded HealthCert, a global organization dedicated to changing the lives of doctors and patients in the area of skin cancer medicine. The company operates in five countries through three distinct business units: Medical and Patient Education, Skin Cancer Clinics and TeleDermatology Services. With more than 6,500 GPs trained across 15 countries, Paul has taken HealthCert to become the world's leading provider of primary care skin cancer diagnosis, treatment and education.
More recently, Paul set up The Skin Cancer Institute, a global multidisciplinary not-for-profit focusing on research, education and a better availability and delivery of diagnosis and treatment in skin cancer medicine.
Learn more about Paul at HealthCert, on Linkedin, follow him on Twitter.
Facebook
Twitter
LinkedIn
0Shares