Joshua Spodek: Taking Initiative in Business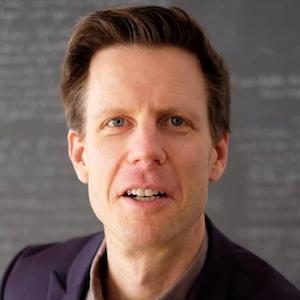 Joshua Spodek, wrote the bestselling book, Leadership Step by Step, hosts the award-winning Leadership and the Environment podcast, is a professor at NYU, and blogs daily at joshuaspodek.com.
We discuss:
Entrepreneurship as a way out [3:46]
The main hurdles and the main support to make things happen [7:38]
What skills are missing in today's market and generations [9:45]
A set of exercises that will help you develop as an effective initiator [11:20]
Inspiring stories of people who uncovered a passion of theirs and acted upon it [13:16]
The results of people [not] acting on their environmental values [17:30]
Opportunities to speak to a lot more people [23:10]
Why competing with price is a losing strategy [26:20]
Josh holds five Ivy League degrees, including a PhD in astrophysics and an MBA, and studied under a Nobel Laureate. He left academia to found several ventures that operated globally. He teaches and coaches leadership and entrepreneurship at NYU and Columbia. He has spoken at TEDx, Harvard, West Point, BCG, and more. He visited North Korea twice, swam across the Hudson, has done burpees daily since 2011 (130,000+), takes 16 months to produce one load of garbage, and hasn't flown (by choice) since March 2016.
His next book, Initiative, launched in May.
Learn more about Josh at http://joshuaspodek.com, LinkedIn, Twitter and Facebook.
Thank You to Our Sponsor: SiteHub
Get your free copy of the Root Cause Finder
Facebook
Twitter
LinkedIn
0Shares