Overcoming The Challenges of First-Time Entrepreneurship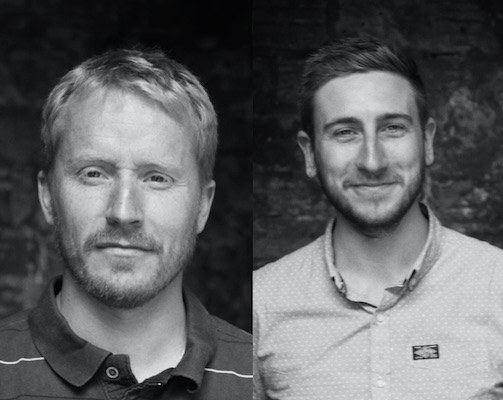 Jon Rhodes and Mark Goddard launched their research and design studio Paper just over a month ago. Today these budding entrepreneurs discuss what led them to take control of their careers and join forces to build something special of their own. Jon and Mark aren't afraid to share some of the biggest challenges they're facing breaking into their industry, and they reveal what they're prepared to do to achieve success in their new venture.
We discuss:
The practical and emotional reasons for starting a business
Why they're going to publish their feedback
Not being afraid to ask for critique
Why everything is a numbers game
Jon Rhodes is a project manager, and has been managing digital projects for clients across the UK and Europe for more than 10 years. Mark Goddard is a service designer, and has evolved over the past nine years from researching and designing websites, to looking at how these products affect the services they're part of and the people that use them. Together with Cam Spilman, Jon and Mark recently set up Paper, a research and design studio based in Sheffield, England. You can discover more about their business on Twitter, and you can learn more about Jon at Twitter and LinkedIn, and Mark on LinkedIn and Twitter.
Facebook
Twitter
LinkedIn
0Shares