Paul Jarvis: Achieving Business Success By Not Growing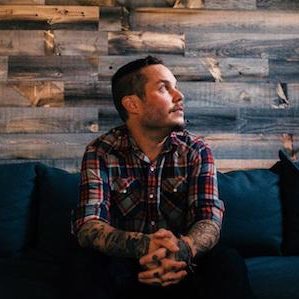 Paul Jarvis is the author of Company of One. He is a writer, designer, podcaster, online course teacher and software creator on the internet.
We discuss:
A revolutionary philosophy on setting revenue targets [1:00]
How to know when it's time to optimize for enough [4:52]
The value of staying small in business [9:10]
A three-step barometer to judge if your business is meeting your success criteria [11:10]
How Paul surfed his way to Company of One [14:05]
How to generate consistent revenue flow through consistency [17:18]
Why it's easier and cheaper to retain a customer than to try to get a new one [19:57]
How to always have insight into your existing customers' problems [21:32]
The best place to get Sunday Dispatches [24:23]
His courses—Creative Class and Chimp Essentials—have been taken by more than 13,564 paying students. His writing has been talked about by everyone from Ashton Kutcher to Arianna Huffington. He's worked with clients, such as Microsoft, Danielle LaPorte, Mercedes-Benz, Marie Forleo and Warner Music. His ideas and words have been featured in WIRED, Fast Company, Vice, USA Today and more. As a totally random aside, his photography has been seen on Greys Anatomy (the TV show).
Learn more about Paul at https://ofone.co and Twitter.
Brief Description of Gift
Up to 5 hardcover copies of his book Company of One
Facebook
Twitter
LinkedIn
0Shares