Philip VanDusen On Design, Branding, and Entrepreneurship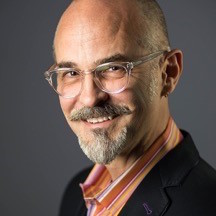 Philip VanDusen is one of the world's top branding and design innovators. His award-winning strategies have pushed numerous global companies past the billion-dollar mark. Today he shares his secrets. Philip reveals how his eagerness to learn has helped shape his career, and explains why being ruthlessly honest about where you are and what you want is the only way to attain true success.
We discuss…
Why design thinking is the best approach to problem-solving
The emotional component of branding (and why it's the most important one)
Why your perfectionism is holding you back
How to precipitate change
Philip VanDusen is a highly accomplished creative leader and expert in strategic branding, graphic design and product development for some of the world's most successful agencies, global retailers and consumer products companies, including P&G, Gap, Inc., Petsmart and Safeway among many others.
In his career, Philip has served as VP of Design at Pepsico and Old Navy and Executive Creative Director the global branding agencies Landor Associates and Anthem Worldwide. Philip is currently the Principal and Chief Creative Officer of Verhaal Brand Design which specializes in strategic graphic design, brand creation and brand development. Philip has helped Fortune 100 companies and entrepreneurs alike create and revitalize brands, identities, websites, ecommerce platforms and launch new products for 20+ years.
Learn more about Philip at philipvandusen.com, LinkedIn and Twitter.
Facebook
Twitter
LinkedIn
0Shares