Positive Impact with Innovative Chef Cynthia Sestito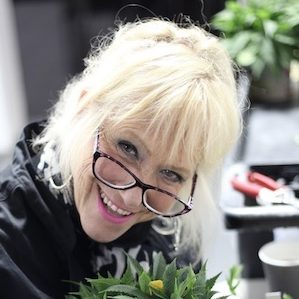 Cynthia Sestito is a chef/ restaurant owner and consultant. She has been in this business for 25 years. Before that she had a clothing and fabric / houseware goods company in Paris and New York. Cynthia has two dresses in the Met collection/ awards.
We discuss:
Self-protection at times of adversity [2:40]
The propelling factor of never being successful enough [4:14]
How to maneuver into the next part of dealing with the COVID-19 situation [7:09]
Why you can't be afraid of challenging times [9:04]
New worlds that can make cooking exciting again [10:48]
Heightening a dinner experience: smell, flavor and health [13:04]
Sticks and seeds and lousy weed [18:25]
The time to hear yourself [21:50]
A memoir of life and food [24:31]
What makes a cooking book stands out [26:49]
In 2017, Cynthia woke up to find her catering business was gone, for myriad reasons, including kitchen fire and burns, loss of license, loss of home and a bad partnership. Cynthia is currently trying to reestablish her catering on a smaller scale, and she is creating foods in the world of micro-dosed cannabis.
Cynthia is an alumnae of the show Top Chef, and she recently appeared on the Netflix show Cooked with Cannabis. She has spent the last two years writing a cannabis cookbook and the outline / recipes for a memoir cookbook.
Learn more about Cynthia at www.cynfulfood.com, www.cynfulycanna.com and Instagram.
Thank You to Our Sponsor: SiteHub