From Creating Corporate Brands to Chocolatier Featuring Milène Jardine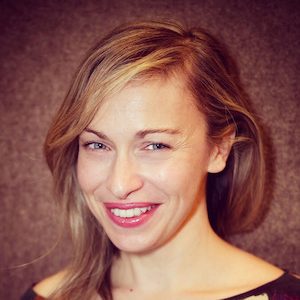 Milène Jardine is an innovative chocolatier and entrepreneur with a strong background in product development/sales.
We discuss:
Putting a childhood passion to the test [2:24]

Touring kitchens to cook a sustainable business [5:16]

Why having a business coach is good when transitioning to entrepreneurship [7:55]

Going digital with a chocolate product [9:15]

Creative ways to even out the peaks and valleys [10:48]
Refining the customer profile as a Covid-19 business measure [13:20]
A mask cannot hide the happiness in the eyes [14:53]
The key to winning a marathon [18:10]
After 12-years of creating brands for Macy*s, Milène's position was eliminated in 2016, and she launched her own label Milène Jardine Chocolatier. Offering exotic confections inspired by her travels, the vision is to celebrate diversity through chocolate. Sold online, at boutiques, and for corporate gifting/pairing events, the chocolates have been featured at Christie's Auction House and Le Cirque, approved by top chefs Marc Forgione and Dominique Crenn, and enjoyed by Warren Buffett and Sting.
Learn more about Milene at https://milenejardine.com/, LinkedIn, Twitter, Facebook and Instagram.
Brief Description of Gift
15% off purchase code
URL for Free Gift