Selling on Amazon with The Wholesale Formula Featuring Dan Meadors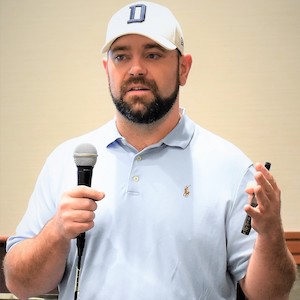 Dan Meadors started out working a regular day job in a small town in Kentucky. In 2011, he began selling on Amazon with only $600 and grew it into a multi-million-dollar business in just a few short years.
We discuss:
Triggers that launch us into much bigger things [2:07]
How to overcome the fear [and shame] of being fired by becoming the person you always wanted to be [4:56]
The most natural thing you could do for your retail business that nobody tells you [6:30]
How to remove yourself from your business [18:41]
The Wholesale Formula: Creating the right path for people [20:08]
A business model that lets you eat Thanksgiving dinner with your kids [22:32]
Today, Dan owns a business that has sold over 500,000 products on Amazon, done well over $20 million in sales, has generated millions in profit, and only works ONE HOUR per week due to the unique business model he created that allows him to almost completely automate the entire business. Dan now uses his freedom to teach people all over the world his exclusive business model through his elite online training program known as The Wholesale Formula.
Learn more about Dan at https://thewholesaleformula.com/, LinkedIn and Facebook.
Brief Description of Gift
A free walkthrough of the Wholesale Formula
URL for Free Gift
https://thewholesaleformula.com/smashingplateaus
Thank You to Our Sponsor: SiteHub