Consulting Success as an Expert Featuring Boudewijn Bertsch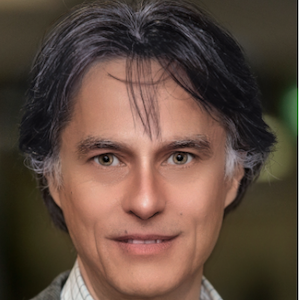 Boudewijn Bertsch helps clients bring out the best in themselves and others and originated the Direct Path to Inclusive Leadership Development.
We discuss:
What's common between being unemployed, an entrepreneur and an independent contractor [1:49]
The relief that comes with having a financial buffer [5:56]
How to change your internal narrative and work with clients you want to work with [9:09]
Price strategies that we can control and the ones we can't [11:03]
Leadership development: transitioning to Train the Trainers format as a successful practice [12:34]
The most common problem people deal with [15:24]
How to know whether you are (and stay) on the leading edge of the field in which you operate [16:57]
Bringing out the difference between inclusive leadership and the conventional leadership paradigm [19:26]
Boudewijn facilitates leadership workshops for companies around the world. His approach draws on insights from modern science including, neuroscience, evolutionary biology, systems and complexity theory. He is a Strozzi-certified somatic coach, an executive and life coach.
Boudewijn was born in the Netherlands and now lives in Brooklyn, NY. He was educated in the Netherlands and Japan. He is married to Riva and loves to play the piano.
Learn more about Boudewijn at http://www.spimanagement.com, LinkedIn and Twitter.
Brief Description of Gift
Two articles – one on The Leadership of Change and one on Flourishing with Diabetes
A free thinking-partner session with Boudewijn
URL for Free Gift