STP006: Designing Success with Steven G.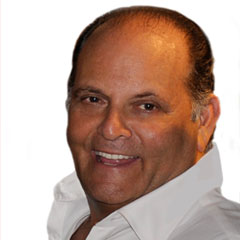 Steven Gurowitz is a model of how to dominate an industry by doing the opposite of what's usually done. Starting out as a self-described "New Yorker of humble beginnings," Steven G. went on to found one of the biggest interior design firms in the country. No matter what field you're in, this interview will reveal how far you have to go to thrive in a world where competition never lets up.
Topics include…
The biggest decision in every small business owner's career
What it really takes to weather a financial downturn
How to stay debt-free as you grow your business
Why true customer service requires obsessivenes
Finding the right systems to improve your creative output
How non-techies can use technology to win
Steven G. is the Founder of Interiors by Steven G. With locations in both Miami and New York, the company is the biggest high end interior design in Florida and the recipient of numerous prestigious design awards.
Be sure to review us on smashingtheplateau.com/itunes.
Go here to get new episodes of Smashing the Plateau delivered to your inbox (FREE).
Facebook
Twitter
LinkedIn
0Shares