STP005: Trendspotting As the New PR with Richard Laermer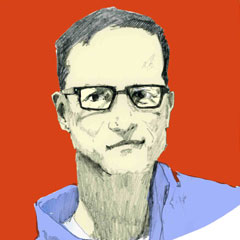 Richard Laermer built his career on the universal truth that all businesses need to get noticed. Lately, he's had to deal with the reality that how to make that happen has completely changed. In this interview, we talk about why the old saying "there's no such thing as bad publicity" has become obsolete and what's taking its place.
Topics include…
How to create attention for your business that won't disappear
How to identify trends before everyone else does
Why print still matters in a digital world
How to benefit from "phone karma"
The importance of causing trouble
Why you need to stay informed about things you don't care about
Richard Laermer is the Founder and CEO of RLM Public Relations. He is the author of numerous best selling books including Punk Marketing and Full Frontal PR and has been published in the New York Times, Washington Post, Rolling Stone, People, and USA Today. Richard is a frequent guest on CNN, CNBC, Fox News, and NPR and was the host of the TV show Taking Care of Business on TLC.
Be sure to review us on smashingtheplateau.com/itunes.
Go here to get new episodes of Smashing the Plateau delivered to your inbox (FREE).
Facebook
Twitter
LinkedIn
0Shares