STP048: Effective Attitudes for Business Leaders With Jeffrey Hayzlett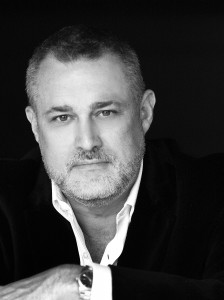 Jeffrey Hayzlett is a primetime business TV host and host of multiple shows on the digital television network C-Suite TV; he is also a global business celebrity, speaker, bestselling author, and Chairman of C-Suite Network, home of the world's most powerful network of C-Suite leaders.
In this interview, we discuss:
Why thinking you're stuck will keep you stuck
Entrepreneurship vs. the corporate C-Suite
How negative storytelling dictates too many important decisions
Key ingredients for fostering trust in business
What Pixar's Up can teach us about business
Jeffrey Hayzlett has bought and sold more than 250 companies in the course of his many, many-faceted career. The former CMO of Eastman Kodak (where he managed a $17 billion-dollar budget) is currently chairman of the C-Suite Network, where he hosts C-Suite with Jeffrey Hayzlett and Executive Perspectives.
He is also CEO, speaker, and author with The Hayzlett Group, and is the bestselling author of Running the Gauntlet: Essential Business Lessons to Lead, Drive Change, and Grow Profits (2012) and The Mirror Test: Is Your Business Really Breathing? (2010). He is also Chair of TallGrass PR, based in New York, San Francisco, and Sioux Falls. Most recently, he launched the CBS Radio show "All Business with Jeffrey Hayzlett," where his first guest was Gene Simmons.
Follow or get in touch with Hayzlett through Twitter, Facebook, LinkedIn, Google+ or email.
Facebook
Twitter
LinkedIn
0Shares