STP050: 5 Steps that Ensure Successful Follow-Ups with Wanda Allen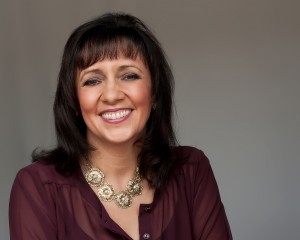 Wanda Allen is a national speaker, coach, author and award-winning business owner. After being a business banker for 25 years, Allen left the bank to pursue her own ventures, founding her business Follow Up Sales Strategies. In this interview, she discusses the emotional blocks that can prevent successful follow-ups, from fear of rejection to reluctance to "bother," and how having a system in place can help a business overcome these hesitations.
This week, we spoke to her about:
The five questions you should be asking in the follow-up process
How overthinking sales follow-ups wastes time, and how having systems in place can help you be more productive (see also Wendy Lipton-Dibner, Smashing the Plateau episode 30)
How to use follow-ups to establish trust and credibility
Creating and maintaining effective relationships outside your business–and within it
Allen is a Rising Star Award Winner and Business Owner of the Year Nominee by the National Association of Women Business Owners (NAWBO), and an expert in helping entrepreneurs, business owners and sales professionals improve sales performance, increase client retention, and become more referable through effective follow up systems.
Learn more at Follow Up Sales Strategies, or contact Allen through email at wanda@followupsalesstrategies.com.
Facebook
Twitter
LinkedIn
0Shares