STP059: Smart Social Media Management with Brian Honigman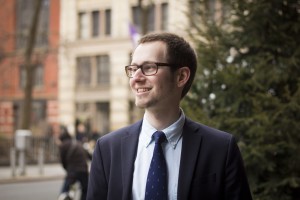 Brian Honigman is a marketing consultant, freelance writer and speaker, with a highly diverse background at agencies, global brands (including Dell), and small-but-hot start-ups (like Sumall). Here, he discusses what companies need to know about social media, and why finding the right audience, and promoting your content in the right places, is just as important as producing that content in the first place.
He also discusses:
Being sure that your business is not "blogging for the sake of blogging"
Identifying your "ideal audience" online, and targeting content to that audience
Bringing together data analytics and business intuition to make smart social media decisions
Testing whether social media could help your business
Keeping a long-term perspective on social media, even in an instant-gratification medium
Honigman helps brands with content marketing and social media strategy; he has spoken at NYU, UNICEF, Huffington Post Live, and is a contributing writer to the Wall Street Journal, Forbes, the World Economic Forum, Entrepreneur Magazine and others.
The last Wednesday of every month, at 1pm EST, Honigman hosts a Twitter chat using the hashtag #InsiderChat. Learn more at www.brianhonigman.com or follow him on Twitter @BrianHonigman.
Facebook
Twitter
LinkedIn
0Shares