STP070: Self-Awareness and Improved Communication with Brenda Williams's "Self-Mastery System"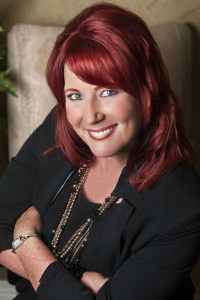 Drawing on over 25 years of experience as a consultant and coach, Brenda Williams has developed what she calls her "Self-Mastery System," which focuses on leadership development and emotional intelligence. In this interview, she explains how relatively few people have a real self-awareness, noting that "Most of us think we are one way, but when you do a 360-self assessment"—soliciting feedback from friends, employees, or others—"you get different feedback." She notes that people can learn to be more consciously aware of what they are conveying to other people—through their language, tone, and more, and that this awareness can help them become better employees and better leaders.
She also explains:
How effective leaders can convey confidence, inspiration, and make employees feel appreciated and "part of a bigger journey"
What happens when leaders are not aware of how they come across to their employees, which may lead to a lack of inspiration, or—even worse—hesitancy and fear to speak up
The importance of inviting and encouraging new perspectives
How to present ideas to leaders about creating change in a way that will be positive for the company as a whole
How active listening and asking "clarifying questions" can help improve communication
Williams is a Board-Certified Coach who has provided consulting and coaching to individuals and businesses for over 25 years. She helps individuals and organizations make critical changes in their behavior, mindset and skills. Learn more about Williams at www.yourcoachingsolution.com.
Facebook
Twitter
LinkedIn
0Shares