STP071: Planning Ahead for a Healthy Business and Effective Leadership with Tania Yuki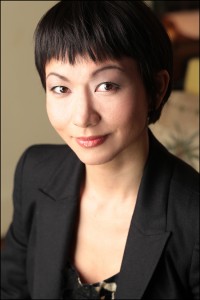 After beginning her career as an attorney, Tania Yuki moved into digital entrepreneurship; she is currently the founder and CEO of Shareablee, which provides social content analytics for business. In this interview, she discusses the nature of that transition, and how important is it to recognize that the employee/entrepreneur dichotomy is not the only relevant division for people seeking out a career path: she suggests that people might also consider whether they prefer to seek variety (and risk) or whether they prefer stability.
In this wide-ranging discussion, she also discusses:
The importance of clarity and transparency for leaders
Why expanding businesses especially should go into the hiring process with a set of metrics, and know, in advance, what qualities they are searching for in potential employees
The necessity of being "regimented" in how you take care of yourself: why sleep and fitness are required to maintain your mental clarity for decision-making
Knowing what you can achieve in a given week, and how taking time to plan out your week can help you get there
Using predictive analytics to "take the guesswork out of social media", and making decisions based on available data about social media practices
Why planning is invaluable even when—or especially when—unexpected events mean that they don't work out: "You don't plan because you want to create a rigid structure… but if you don't plan, you'll really have no chance at being able to succeed with anything that comes your way."
As an attorney, Yuki specialized in digital rights management, IP and film financing; before founding Shareablee, she was head of acquisitions and branding and led product management for comScore's Video Metrix, the world's leading online video ratings service. She is also the founder of wimlink, an organization that holds regular events and seminars promoting entrepreneurship, leadership and the professional development of women.
Yuki was recently honored with a "Great Mind Award" from the Advertising Research Foundation, and featured in Fast Company and Forbes as one of the top 12 women driving digital in New York. She also received the 2014 L'Oréal Women in Digital "Next Generation Award."
Learn more about Yuk and her business at Shareablee.com, or through Shareablee's Facebook and Twitter pages.
Facebook
Twitter
LinkedIn
0Shares