STP098: Learning how to listen as a leader with Ruth Messinger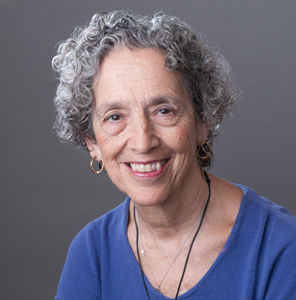 In today's episode of Smashing the Plateau, I have the honor of interviewing Ruth Messinger, President of the American Jewish World Service. The American Jewish World Service is the leading Jewish organization working to promote human rights and end poverty in the developing world. AJWS advances the health and rights of women, girls and LGBT people; promotes civil and political rights; defends access to food, land and livelihoods; and aids communities in the aftermath of disasters. AJWS pursues lasting change by supporting grassroots and global human rights organizations in Africa, Asia, Latin America and the Caribbean and by mobilizing supporters in the U.S. to advocate for global justice. Working together, the AJWS community strives to build a more just and equitable world.
Ruth also discusses:
Social justice work/giving back
How AJWS was virtually invisible when Ruth was brought on board
The challenges of scaling an organization
Becoming more clear about what you are as an organization in order to maintain and expand
Learning how to listen as a leader
What it means to be a leader in 2015
Ruth W. Messinger is president of American Jewish World Service (AJWS), the world's leading Jewish organization working to end poverty and realize human rights in the developing world. Ruth came to AJWS in 1998, after a 20-year career in public service in New York City. As a leading activist for human rights around the globe, Ruth lectures widely and holds leadership roles in the faith-based advocacy arena. She currently sits on the State Department's Religion and Foreign Policy Working Group and co-chairs the Sub-Working Group on Social Justice. Ruth has been honored by many national Jewish organizations and has been named on lists of the world's most influential Jews and religious leaders by The Jewish Daily Forward, The Jerusalem Post and The Huffington Post.
Learn more about Ruth at ajws.org, or follow her on Linkedin and Twitter.
Facebook
Twitter
LinkedIn
0Shares