Transforming Transactions into Interactions Featuring Jill Raff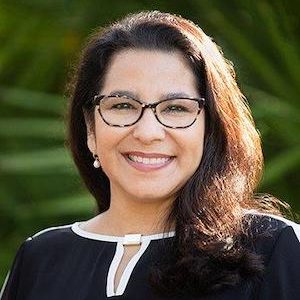 With over 25 years of customer experience, Jill Raff grew up working with her parents, owner/operators of McDonalds #150. She now applies Ray Kroc's customer-philosophy that permeates over 37,800 stores.
We discuss:
The most beautiful sound in a person's language [3:30]
A mom's advice that applies to a business environment [5:54]
A cross-industry roadmap to help any business thrive [7:35]
Why you should strive for alignment when hiring [9:50]
The framework that will give your business longevity [13:06]
Seven steps to a customer experience transformation [16:57]
A referral business as a way to generate recurring revenue [25:35]
How long it takes to start experiencing a meaningful transformation [28:32]
Jill followed her dream to be a Fashion Designer, working in New York, Italy, and Hong Kong. She's fluent in 5 languages, trained as a Chef at Le Cordon Bleu, Paris, France, became a top Food Stylist, and worked with brands like Harrods, Michelin Starred Ristorante Guido, Godiva, Food and Wine, Oprah Magazine, Good Morning America, and The Today Show. Jill's closed over $22 Million in real estate sales, licensed in New York and Texas. Jill uses her background as a high-level consultant for companies who want to create a 5-star customer experience.
Learn more about Jill at http://www.jillraff.com, LinkedIn, Twitter and Facebook.
Brief Description of Gift
Customer Experience Checklist which will lead you into Jill's funnel where she'll give many more 'gifts' and great applicable insight
URL for Free Gift
Thank You to Our Sponsor: Live At Choice
Access your free training on why positive thinking has failed youhttps://liveatchoice.com/positivethinking
Facebook
Twitter
LinkedIn
0Shares