Don't Do It Alone Featuring Tammy Gooler Loeb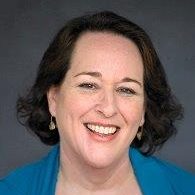 In her 20 years as an executive career and executive coach, facilitator and speaker, Tammy Gooler Loeb has inspired people to engage in work that is fulfilling, meaningful and satisfying.
We discuss:
Different ways to go once on a crossroad [3:06]
A wake-up call for people who have been going along in a profession for years [5:15]
What [not] to do during the first days of unemployment [9:14]
How to find a good employment lawyer [14:12]
The conversation you need to have with yourself regarding money [17:30]
How to stay on top of emotions as you move through the loss of a job [23:40]
Tammy provides a variety of services to individual clients and businesses in a range of sectors and industries, including executive and career coaching, group facilitation, training and speaking. This work focuses primarily on workplace communication, leadership strategies, and team development. Tammy hosts a podcast, Work from the Inside Out, which showcases the inspiring stories and practical lessons of people who have transitioned to more satisfying and meaningful work. Her expertise has been showcased in many publications, such as Fast Company, The Boston Globe, Monster.com, The Ladders.com, and recently in the book, Stretched Too Thin: How Working Moms Can Lose the Guilt, Work Smarter, and Thrive by Jessica Turner.
Tammy holds an M.B.A. from Boston University and is a Certified Professional Co-Active Coach by the Coaches Training Institute.
Learn more about Tammy at http://www.tammygoolerloeb.com, LinkedIn, Twitter and Facebook.
Brief Description of Gift
A free consultation
URL for Free Gift
http://www.tammygoolerloeb.com
Thank You to Our Sponsor: KazSource
Build connections with your audience through amazing content marketing