What It Really Means To Win With Rick Duris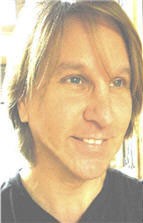 Star copywriter Rick Duris rarely makes public appearances (he would much rather be helping from behind the scenes), but today he returns to Smashing The Plateau with some of the most profound insight we've ever encountered. Not only does Rick reveal what's really behind the coaching industry curtain, he questions why business leaders are so focused on their competition that they forget to concentrate on the wisdom they're picking up along the way.
Topics include:
The dangers of viewing business as a zero sum game.
Coach worthiness and client readiness.
The power of reciprocity.
Why content has become the new commercial.
Rick Duris is the Founder of copyranger.com, and is one of the top "pay-for-performance" copywriters in the country. Behind the scenes, he's responsible for some of the biggest Internet marketing campaigns and celebrities.
Learn more about Rick on LinkedIn and Twitter.
Facebook
Twitter
LinkedIn
0Shares