Why Making a Difference Makes All the Difference With Peg Wright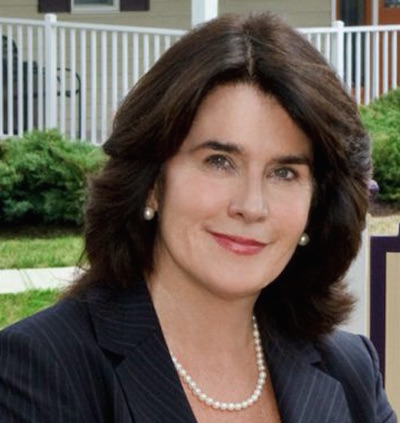 "I really believe that I'm on the planet to attract, and retain and help others step up … we really try to cultivate an environment where everyone recognizes that their contribution to the goal of really assisting women in breaking out of the cycle they're in is equally important."
Peg Wright was at the top of her sales game, but despite her success, she always found herself wanting more. When she started volunteering at the Great Expectations Maternity Home, Peg discovered her true calling. She soon founded the Center for Great Expectations, a nonprofit whose mission is to make a difference in the lives of homeless women and adolescents with mental illness and substance abuse. Today she discusses the personal circumstances that led her to the Center For Great Expectations, and how she successfully combined her expertise in business with her philanthropic passions.
In this episode, you'll discover:
How the Center For Great Expectations helps women and adolescents overcome adversity.
The importance of forming the right partnerships.
Why you need to be open to working with the best and brightest in the field.
The biggest challenge facing nonprofit organizations.
Peg Wright is President & CEO of The Center for Great Expectations, a nonprofit she founded in 1998 to help homeless, pregnant women and adolescents break the cycle of homelessness, abuse and addiction. Her commitment to an innovative, clinical approach that integrates Trauma-Informed Care with Parent Infant Mental Health has resulted in CGE's recognition as a premier provider of a Continuum of Care that includes Residential, Child Development, Outpatient, and Supportive Housing services.
Peg was recently recognized by NJBIZ as a "Top 50 Women in Business," and was named a "New Jersey Hero" by the NJ Heroes Foundation. Peg serves on the Boards of Fairleigh Dickinson University's Center for Excellence, the Somerset County Business Partnership, and the New Brunswick Health Partners.
Learn more about Peg at the Center For Great Expectations, LinkedIn and Twitter.
Facebook
Twitter
LinkedIn
0Shares