Why We're Not In The Guru Business Featuring Jeff Schechter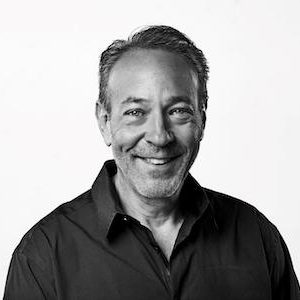 Jeff Schechter, aka "Shecky" has had the entrepreneurial bug his entire life. He started his first business right out of college, and over the years been involved in numerous businesses ventures.
We discuss:
Some of the hardest parts of the strikes as you're trying to get a hit [2:22]
A much better indicator than perfect analytics [5:30]
The blocks that make us resist to marketing [8:48]
How to show people you have value without being full of hype [12:25]
How the era of authenticity is changing marketing trends for the gurus out there [14:48]
How love can save you in times when nobody is safe [17:10]
The kids that are willing to take chances [21:52]
Write it down and put it out there to the Universe [24:32]
Shecky's love for real estate investing began in the 1980's, when he rehabbed 5 of his own residences, before the term "house-hacking" even existed. Since those early days of torn up kitchens and bathrooms Shecky has bought and sold many properties and is an active investor to this day. In addition to investing, he operates a private consulting practice. He thrives on helping people realize their full potential not just in business and investing but in all aspects of life.
Learn more about Jeff at https://HighReturnRealEstate.com, LinkedIn, Twitter and Facebook.
Brief Description of Gift
Free consultation with High Return Real Estate's Director of Investor Relations for any listener wanting guidance on RE investing
URL for Free Gift
sales@highreturnrealestate.com
Thank You to Our Sponsor: SiteHub