Building a Business Late in Your Career Following a Job Loss Featuring Martha Sue Yeary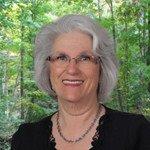 Martha Sue Yeary is on a quest to find executives and professionals who are golfers or aspiring golfers and love the game but are frustrated at it!
We discuss:
How to transition from a non-profit to for-profit company when everybody wants to feed their family [1:41]
Learning new skills versus starting all over again [7:10]
Why it is important to have access to what the world is doing [8:18]
How to partner and network to become known [10:25]
Happy words for grown-up people [11:40]
Creating a golf game based on self-belief [13:03]
How Martha made teaching a sport online possible [14:47]
After over 30 years of bringing fun into golf, Martha's focus now is to leverage that fun into financial access by showing students how to own their game and create the plan to have it solve their 6-figure income problem!
Learn more about Martha at http://www.EmpoweredGolfers.com, LinkedIn, Twitter and Facebook.
Brief Description of Gift
A free e-book to reflect upon and improve your golf game
URL for Free Gift
marthasue@bionicgolfpro.com