Building a Leadership Development Consulting Firm after Athletics Administration and Nonprofits Featuring Alex Winnicker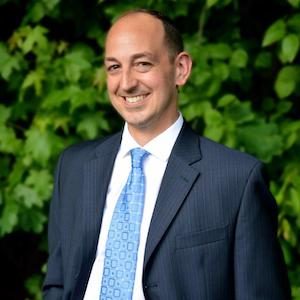 Alex Winnicker is the Principal Consultant at Winning Consultations, LLC, specializing in Leadership Development and Team Building.
We discuss:
Reorganizing oneself out of a job [1:54]
How being overqualified for a job helps you out into building your own business [5:15]
Never let a potential job conversation go away [7:03]
The thing that makes the difference and moves your startup from being a side gig to being your main job [8:35]
How to know when your business becomes sustainable [11:28]
Leadership development as a tool for producing the best outcome [14:25]
The importance of developing the right mindset throughout each day and situation [18:06]
How to ease the process of going from employment to becoming a successful entrepreneur [21:23]
Prior to his current role as a leadership development consultant and trainer, Alex served in athletics administration at several NCAA Division III institutions throughout the Mid-Atlantic and New England regions for fifteen years, and then as an executive leader in the nonprofit sector.
Alex earned his MA in Organizational Communication from Kean University in New Jersey, and his M.Ed. in Athletic Administration from Endicott College in Massachusetts. He is an Alum of Penn State University, where he earned his BA, and serves as the Director of Programming for the Mid-NJ Chapter of the Association for Talent Development.
Learn more about Alex at https://www.winningconsultations.com/, LinkedIn and Facebook.
Brief Description of Gift
10% off on any of Winning Consultations' services and a free Behavioral Personality Assessment (buy one, get one for free)
URL for Free Gift